Travis Najera, M.D.
Travis Najera, M.D.
Specialty
Adolescent Medicine, Family Medicine, Pediatric General Medicine, Pediatric Sports Medicine, Primary Care
Clinical Interests / Special Procedures Performed
Abnormal Pap Smears, Abnormal Uterine Bleeding, Acne, Adolescent Gynecology, Adolescent Medicine, Adult Medicine, AIDS Screening & Treatment, Alcoholism, Ankle & Knee Arthritis, Ankle Injuries, Anxiety, Asthma, Attention Deficit Disorder, Back Pain, Back/Spine Injuries, Birth Control, Bladder Problems, Cervical Cap Fitting, Cervical Polyps, Cervix Dysplasia, Cholesterol, Cholesterol Management, Chronic Disease Management, Chronic Ear Infection, Chronic Wound Care, Colorectal Screening, Congestive Heart Failure Mgmt., Constipation, Dementia, Depression, Dermatitis, Diabetes Mellitus, Diet/Weight Control, Dizziness, Dyslipidemia, Dysplasia, Ear Infections, Erectile Dysfunction, Family Planning, Family Practice, Female Recurrent UTI, Fevers, Fibromyalgia, Foot Injuries, General Practice, Genital Warts, Geriatrics, Headaches, Health Maintenance, Health Promotion, Heart Disease, Heart Failure, High Blood Pressure, High Cholesterol, Hyperlipidemia, Hypertension, Ingrown Nails, Irregular Periods, Irritable Bowel Syndrome, IUD Insertion, Knee Injuries, Lipid Disorders, Medication Management, Meet & Greet Appointments, Menopause, Menstrual Disorders, Menstrual Migraines, Migraines, Mole Removal, Newborn Care, Pediatric Care, Pelvic Exams, Preventive Medicine, Primary Care, Senior Patient Care, Sports Injuries, Sprains, Strep/Rapid Strep, Stress and Anxiety, Stress Management, Stroke, Urinary Incontinence, Vascular Disease
Accepting Children: Yes
Accepting New Patients: Yes
Accepting Medicare: Yes
Accepting Medicaid/DSHS: Yes
Payment Methods Accepted:
Medicare, Medicaid/DSHS, Bill Insurance, VISA, Master Card, Cash, Check, Payment Plan, American Express, Billing Service, Discover Card, Money Order, Purchase Order
Insurance Accepted:
Contact this office for accepted insurance plans.
Philosophy of Care
Dr. Najera is a family practitioner specializing in caring for patients of all ages – from newborn to geriatrics. He is a member of the American Academy of Family Physicians and the American Medical Association. During his spare time, he enjoys spending time with his family, mountain climbing, backpacking, running and reading.
Medical School
Ohio State University
Residency
Ohio State University
Offices
Swedish Magnolia Primary Care
2450 33rd Ave. W.
Suite 100
Seattle
,
WA
98199
Phone:
206-320-3364
Fax:
206-320-5869
Monday, Tuesday, 7:30 a.m.-6:30 p.m.
Wednesday, Thursday, 7:30 a.m.-5:30 p.m.
Friday, 7:30 a.m.-5 p.m.
Map & Directions
---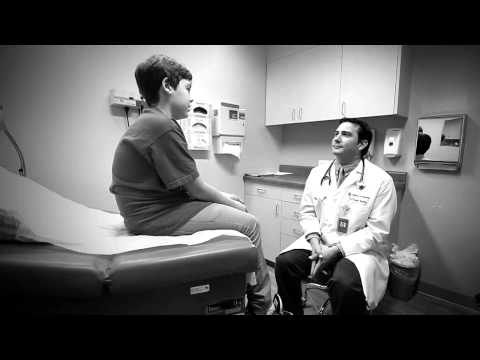 Watch Video
Play