Stephen M. Eulau, M.D.
Stephen M. Eulau, M.D.
Specialty
Oncology - Radiation
Clinical Interests / Special Procedures Performed
HDR Implants, Permanent Seed Implants, Prostate Cancer, Seed Implantation - Prostate
Accepting Children: No
Accepting New Patients: Yes
Accepting Medicare: Yes
Accepting Medicaid/DSHS: Yes
Payment Methods Accepted:
Medicare, Medicaid/DSHS, VISA, Master Card, Cash, Check, American Express, Discover Card, Money Order
Insurance Accepted:
Call office
Additional Information:
Internship: University of Pennsylvania, PA; B.A. Harvard University
Philosophy of Care
A cancer diagnosis represents a tremendous emotional challenge to you, the patient as well as your family. My role is to explain the disease process and the bewildering array of treatment options in plain terms. In this way, you can make an informed decision. My ongoing commitment to you is to offer guidance, and support as you navigate through your treatment process. I pride myself on offering access to cutting edge treatment approaches to cancer care, while never losing sight of the individual patient. Every day my team and I will strive to make your experience as comfortable and positive as we possibly can.
Personal Interests
I keep busy looking after my two school-age children. We love T-ball at the park and playing with our black Lab Zoe. Summer weekends find us swimming and inner-tubing with friends and family in Lake Washington.
Medical School
University of California, Davis, CA
Residency
Albert Einstein Medical Center, PA; Stanford University, CA
Board Certifications
Radiation Oncology
Additional Information:
Internship: University of Pennsylvania, PA; B.A. Harvard University
---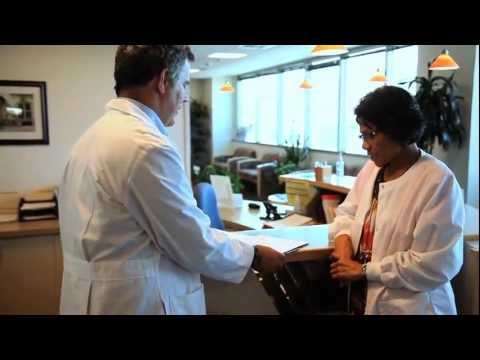 Watch Video
Play
Affiliations
This provider is affiliated with: