Peter J Casterella, MD
Peter J Casterella, MD
Clinical Interests / Special Procedures Performed
Acute Coronary Syndromes, Acute M.I., Angioplasty, Aortic Aneurysm, Aortic Valve Replacement, Arrhythmia Management, Arterial Bypass Grafting, Arterial Insufficiency, Cardiac Arrhythmias, Cardiac Catheterization, Cardiac CT, Cardiac Rehabilitation, Cardiac Risk Evaluation, Cardiac Risk Management, Cardiac Testing, Cardiac Transplantation, Cardiac Ultrasound, Cardiology, Cardiovascular Non-Invasive Imaging, Carotid Artery Disease, Carotid Stenting, Chest Pain, Cholesterol, Cholesterol Management, Congestive Heart Failure Mgmt., Coronary & Valvular Surgery, Coronary Angiography, Coronary Angioplasty, Coronary Artery Disease, Coronary Bypass, Coronary Disease Intervention, Coronary Stenting, Dyslipidemia, EBT Screening, Echocardiography (ECHO), Electrocardiography (EKG), Exercise Stress Testing, Heart Disease, Heart Failure, Heart Valve Repair, High Blood Pressure, High Cholesterol, Hypercholesterolemia, Hyperlipidemia, Hypertension, Interventional Cardiology, Limb Salvage, Lipid Disorders, Lower Extrem. Amputation Prvntn, Minimally Invasive Procedures, Mitral Valve Reconstruction, Mitral Valve Replacement, Mitrovalve Surgery, Myocardial Infarction, Nuclear Cardiology, Open Heart Surgery in Adults, PFO/ASD Closure, PTCA, Rotational Athererectomy, Stenting, Stress Testing, Swedish Heart & Vascular Institute, Symptomatic Peripheral Vascular Disease, Vascular Disease
Accepting Children: No
Accepting New Patients: Yes
Accepting Medicare: Yes
Accepting Medicaid/DSHS: Yes
Payment Methods Accepted:
Medicare, Medicaid/DSHS, Bill Insurance, VISA, Master Card, Cash, Check, Payment Plan, American Express, Billing Service, Discover Card, Money Order, Purchase Order, Sliding Fee Scale
Insurance Accepted:
Contact this office for accepted insurance plans.
Philosophy of Care
I believe in taking a very proactive approach to the management of cardiac disorders. I am dedicated to providing the highest quality of care to my patients and will endeavor to insure that they receive the most up-to-date and advanced treatments for their cardiac issues. I work hard to educate my patients about their cardiac disorders so that they can actively participate in the management of their problems.
Personal Interests
My favorite hobby is spending time with my my wife and two children. I enjoy running, hiking, reading and going to movies.
Medical School
Georgetown University
Residency
Naval Medical Center Oakland California
Fellowship(s)
Naval Medical Center San Diego and Scripps Clinic La Jolla, CA
Board Certifications
Cardiovascular Disease Interventional Cardiology
Offices
Redmond Campus Specialists
18100 NE Union Hill Rd.
Redmond
,
WA
98052
Phone:
206-215-4545
Map & Directions
---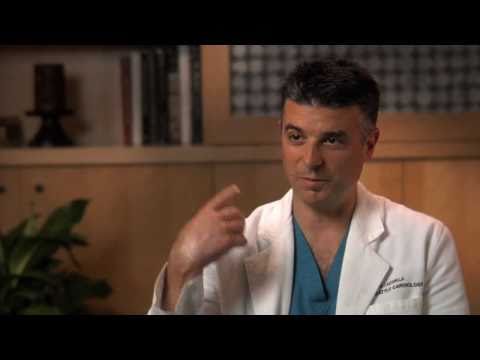 Watch Video
Play
Affiliations
This provider is affiliated with: