O. Madalina Petrescu
O. Madalina Petrescu
Clinical Interests / Special Procedures Performed
Acute Coronary Syndromes, Acute M.I., Aneurysmal Arterial Disease, Aneurysms, Aortic Valve Replacement, Arrhythmia Management, Arterial Disease, Atherosclerosis, Cardiac Arrhythmias, Cardiac Catheterization, Cardiac Risk Evaluation, Cardiac Risk Management, Cardiac Testing, Cardiac Ultrasound, Cardiology, Cardiovascular Non-Invasive Imaging, Chest Pain, Cholesterol, Cholesterol Management, Clinical Cardiology, Connective Tissue Disease, Coronary Artery Disease, Coronary Disease Intervention, Counseling, Disease Prevention, EBT Screening, Echocardiography (ECHO), Electrocardiography (EKG), Electron Beam Tomography, Exercise Stress Testing, Heart Disease, Heart Failure, Holter Monitoring, Hypercholesterolemia, Hyperlipidemia, Hypertension, Lipid Disorders, Mitral Valve Replacement, Myocardial Infarction, Nuclear Cardiology, Swedish Heart & Vascular Institute, Transesophageal Echocardiography, Treadmill, Valvular Heart Disease
Accepting Children: No
Accepting New Patients: Yes
Accepting Medicare: Yes
Accepting Medicaid/DSHS: Yes
Insurance Accepted:
Contact this office for accepted insurance plans.
Philosophy of Care
I believe in excellent and compassionate care, delivered through a partnership with each patient, based on trust and open communication, and directed toward developing individualized goals and treatment plans. I strive to provide state-of-art care to my patients for the prevention and treatment of cardiovascular diseases, in order to restore their health and quality of life.
Personal Interests
When I'm not working, I love to spend time with my family. I enjoy outdoor activities, including hiking, running, skiing, cycling and am fond of art, classical music and opera.
Medical School
Albany Medical School, NY
Residency
Caritas St. Elizabeth Medical Center, Boston MA
Fellowship(s)
Caritas St. Elizabeth Medical Center, Boston, MA
Board Certifications
Internal Medicine, Cardiology, Echocardiography, Nuclear Cardiology
---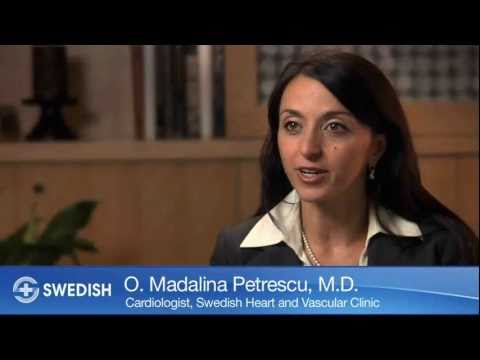 Watch Video
Play
Affiliations
This provider is affiliated with: