Neil W. Siecke, M.D., FACC
Neil W. Siecke, M.D., FACC
Clinical Interests / Special Procedures Performed
Acute Coronary Syndromes, Acute M.I., Aneurysmal Arterial Disease, Aneurysms, Angioplasty, Aortic Aneurysm, Aortic Valve Replacement, Arrhythmia Management, Arterial Disease, Atherosclerosis, Bleeding & Clotting Disorders, Cardiac Arrhythmias, Cardiac Campaign, Cardiac Catheterization, Cardiac CT, Cardiac Risk Evaluation, Cardiac Risk Management, Cardiac Testing, Cardiac Ultrasound, Cardiology, Cardiovascular Non-Invasive Imaging, Carotid Artery Disease, Chest Pain, Cholesterol Management, Clinical Cardiology, Clinical Trials, Coagulation Disorders, Congestive Heart Failure Mgmt., Coronary Angiography, Coronary Artery Disease, Coronary Disease Intervention, Dyslipidemia, Echocardiography (ECHO), Electrocardiography (EKG), Exercise Stress Testing, Heart Failure, Heart Valve Repair, High Blood Pressure, High Cholesterol, Holter Monitoring, Hyperlipidemia, Hypertension, Lipid Disorders, Prolapse, Swedish Heart & Vascular Institute, Transesophageal Echocardiography, Treadmill, Vascular Surgery
Accepting Children: No
Accepting New Patients: Yes
Accepting Medicare: Yes
Accepting Medicaid/DSHS: Yes
Payment Methods Accepted:
Card, Cash, Check, Payment Plan, American Express, Billing Service, Sliding Fee Scale
Insurance Accepted:
Contact this office for accepted insurance plans.
Additional Information:
Associate Editor for Journal of the American College of Cardiology
Philosophy of Care
I try to work with patients to establish lifelong patterns that will result in optimal health. I recommend therapies that have been proven to be the most effective in a broad range of patients, with the understanding that each patient is unique.
Personal Interests
I enjoy spending time with my wife and three young children. I enjoy swimming and plan on competing in Sprint Distance Triathlons during the summer months. I also enjoy kayaking, cooking, and throwing the ball for my big black lab.
Medical School
New York University
Residency
UCSD School of Medicine
Fellowship(s)
UCSD School of Medicine
Board Certifications
Cardiovascular Diseaes, Nuclear Cardiology, Internal Medicine
Languages:
English, Spanish
Professional Associations:
FACC
Additional Information:
Associate Editor for Journal of the American College of Cardiology
Associate Editor for Inside This Issue of the Journal of the American College of Cardiology
Offices
Mill Creek Campus Specialists
13020 Meridian Ave. S.
Everett, WA 98028
Phone: 425-744-1777

Map & Directions
---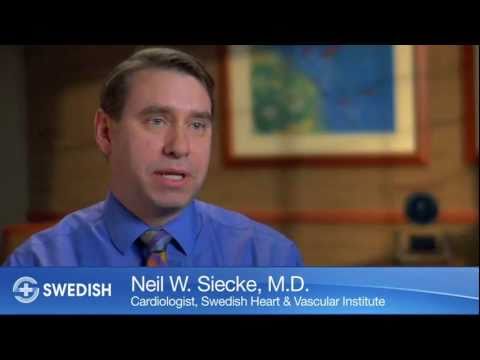 Watch Video
Play
Affiliations
This provider is affiliated with: