Michelle T. Toshima, PhD
Michelle T. Toshima, PhD
Specialty
Multiple Sclerosis, Pain Management, Psychology
Clinical Interests / Special Procedures Performed
Anxiety, Behavioral Medicine, Chronic Pain, Counseling - Illness/Disability, Depression, Grief, Group Therapy, Health Maintenance, Health Promotion, Loss/Bereavement, Major Disabilities Rehab., Mental Health, Mood Disorders, Multiple Sclerosis, Psychotherapy, Stress and Anxiety, Stress Management
Accepting Children: No
Accepting New Patients: Yes
Accepting Medicare: Yes
Accepting Medicaid/DSHS: No
Payment Methods Accepted:
Medicare, Bill Insurance, Visa, Mastercard, American Express, Discover Card, Cash, Check, Payment Plan, Sliding Fee Scale
Insurance Accepted:
Contact this office for accepted insurance plans.
Philosophy of Care
Diversity is what makes our society unique. In my work with patients, I help patients recognize and celebrate their unique strengths and abilities, often in the face of enormous physical, cognitive, and emotional challenges. My work with patients and families is collaborative in nature, working as a team to address short and long term goals. The ultimate goal of my work with patients is to assist them in achieving their most optimal functioning which then leads to a happier, healthier, and more productive life.
Personal Interests
I enjoy spending quality time with my husband and two children. We have had many memorable, not always "Kodak-like" moments, on our many outdoor adventures (sailing, hiking, biking, skiing) as well as urban escapades (movies, bowling, sporting events, roller blading to 70's-80's tunes with disco ball aglow). For my own peace of mind and balance, I indulge in reading, jogging, cooking, listening to music, and consuming chocolate.
Medical School
University of California, San Diego/San Diego State University
Residency
University of Washington Medical Center
Fellowship(s)
University of Washington Medical Center
Languages:
English
Professional Associations:
American Psychological Association
Offices
Multiple Sclerosis Center
1600 East Jefferson
A Level
Seattle, WA 98122
Phone: 206-320-2200
Fax: 206-320-2560

Map & Directions
---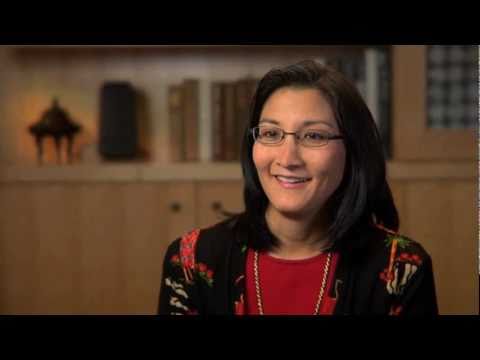 Watch Video
Play
Affiliations
This provider is affiliated with: