John L. Petersen, II, M.D., MHS
John L. Petersen, II, M.D., MHS
Clinical Interests / Special Procedures Performed
Arterial Disease, Arterial Insufficiency, Arteriovenous Bypass, Arteriovenous Malformations, Cerebrovascular Diseases, Coronary Angioplasty, Coronary Artery Disease, Coronary Bypass, Coronary Disease Intervention, Coronary Stenting, Disease Prevention, Hypercholesterolemia, Hyperlipidemia, Mitral Valve Reconstruction, Mitral Valve Replacement, Myocardial Infarction, Nuclear Cardiology, Preventive Medicine, Vascular Disease, Venous Disease
Accepting Children: No
Accepting New Patients: Yes
Accepting Medicare: Yes
Accepting Medicaid/DSHS: Yes
Insurance Accepted:
Contact this office for accepted insurance plans.
Additional Information:
Masters of Health Sciences in Clinical Research
Philosophy of Care
I enjoy working with patients to use the latest scientific information in guiding their treatment.
Personal Interests
Family Activities, Piano, Cooking
Medical School
University of Washington School of Medicine
Residency
Duke University Medical Center
Fellowship(s)
Duke University Medical Center
Board Certifications
Internal Medicine, Cardiovascular Disease, Interventional Cardiology
Professional Associations:
American College of Cardiology, Society for Cardiovascular Angiography and Interventions, American Heart Association
Awards:
Fellow, Emerging Leadership Program
Additional Information:
Masters of Health Sciences in Clinical Research
Selected Publications

Petersen JL, Mahaffey KW, Hasselblad V, Antman EA, Cohen M, Goodman SG, Langer A, Blazing MA, Lemoigne-Amrani A, de Lemos JA, Nessel CC, Harrington RA, Ferguson JJ, Braunwald E, and Califf RM. A systematic overview of efficacy and bleeding complications among patients randomized to enoxaparin or unfractionated heparin for antithrombin therapy in non-ST elevation acute coronary syndromes. JAMA (2004) 292:89-96.
Petersen JL, Mahaffey KW, Becker RC, Goodman SG, Kleiman NS, Marian AJ, Stone GW, Lansky AJ, Lincoff AM, Hazen SL, Nessel CC, Toro-Figueroa L, Tate L, Reist CJ, Cohen M, Califf RM, and Ferguson JJ. A Coordinated Series of Studies to Evaluate Characteristics and Mechanisms of Acute Coronary Syndromes in High-Risk Patients Randomized to Enoxaparin or Heparin: The Design and Rationale of the SYNERGY Library. American Heart Journal (2004) 148:269-276.
Petersen JL, McGuire DK. Impaired glucose tolerance and impaired fasting glucose – A review of diagnosis, clinical implications, and management. Diabetes and Vascular Disease Research (2005) 2:9-15
Petersen JL, Haque G, Hellkamp AS, Flaker GC, Estes NA, Marchlinski FE, McAnulty JH, Greenspon AJ, Marinchak RA, Lee KL, Lamas GA, Mahaffey KW. Comparing classifications of death in the Mode Selection Trial: agreement and disagreement among site investigators and a clinical events committee. Controlled Clinical Trials (2006) 27: 260-268.
White HD, Kleiman NS, Mahaffey KW, Lokhnygina Y, Pieper KS, Chiswell K, Cohen M, Harrington RA, Chew DP, Petersen JL, Berdan LG, Aylward PE, Nessel CC, Ferguson JJ 3rd, Califf RM. Efficacy and safety of enoxaparin compared with unfractionated heparin in high-risk patients with non-ST-segment elevation acute coronary syndrome undergoing percutaneous coronary intervention in the Superior Yield of the New Strategy of Enoxaparin, Revascularization and Glycoprotein IIb/IIIa Inhibitors (SYNERGY) trial. American Heart Journal (2006) 152:1042-1050.
Berger JB, Petersen JL, Tcheng JE, Phillips HR. Clinical implications of vulnerable plaque. Future Cardiology (2006) 2:721-731.
Wang YT, Hasselblad V, Petersen JL, Wijns W, Parhizgar A, Kereiakes DJ, Krucoff MW. The Cobalt chromium STent with Antiproliferative for Restenosis II (COSTAR II) Trial Study Design: advancing the active-control evaluation of second generation coronary devices. American Heart Journal (2007) 153:743-748.
Krucoff MW, Kereiakes DJ, Petersen JL, Mehran R, Hasselblad V, Lansky AJ, Fitzgerald P, Garg J, Turco M, Simonton CA, Verheye S, Dubois CL, Gammon R, Batchelor WB, O'Shaughnessy CD, Hermiller JB, Schofer J, Buchbinder M, and Wijns W. A Novel Bioresorbable Polymer Paclitaxel Eluting Stent for the Treatment of Single and Multivessel Coronary Disease: Primary Results of the CObalt Chromium STent With Antiproliferative for Restenosis II (COSTAR II) Study. Journal of the American College of Cardiology (2008) 51:1543-1552.
Kereiakes DJ, Petersen JL, Batchelor WB, Fitzgerald PJ, Mehran R, Lansky A, Tsujino I, Schofer J, Dubois C, Verheye S, Cristea E, Garg J, Wijns W, Krucoff MW. Clinical And Angiographic Outcomes In Diabetic Patients Following Single Or Multivessel Stenting In The COSTAR II Randomized Trial. Journal of Invasive Cardiology (2008) 20:335-341.
Cannon CP, Giugliano RP, Blazing MA, Harrington RA, Petersen JL, Sisk CM, Strony J, Musliner TA, McCabe CH, Veltri E, Braunwald E, Califf RM. Rationale and design of IMPROVE-IT (IMProved Reduction of Outcomes:Vytorin Efficacy International Trial): Comparison of ezetimibe/simvastatin verus simvastatin monotherpay on cardiovascular outcomes in patients with acute coronary syndromes. American Heart Journal (2008) 156:826-832.
Stone GW, Midei M, Newman W, Sanz M, Hermiller JB, Williams J, Farhat N, Caputo R, Xenopoulos N, Applegate R, Gordon P, White RM, Sudhir K, Cutlip DE, Petersen JL. Randomized Comparison of Everolimus-eluting and Paclitaxel-eluting Stents: Two-Year Clinical Follow-up from the SPIRIT III Trial. Circulation (2009) 119:680-686.
Waxman S, Dixon SR, L'Allier PL, Moses JW, Petersen JL, Cutlip D, Tardif J, Nesto RW, Muller JE, Hendricks MJ, Sum ST, Gardner C, Goldstein JA, Stone GW, Kurcoff MW. In vitro validation of a catheter-based near-infrared spectroscopy system for detection of lipid core coronary plaques: Initial results and exploratory analysis of the SPECTroscopic Assessment of Coronary Lipid (SPECTACL) multicenter study. JACC Cardiovasc Imaging (2009) 2:858-868.
Berger JS, Petersen JL, Brown DL. Vascular disease burden and in-hospital outcomes among patients undergoing percutaneous coronary intervention in New York State. Circulation: Cardiovascular Intervention (2009) 2:317-322.
15. Rao SV, Eikelboom J, Steg PG, Lincoff AM, Weintraub WS, Bassand JP, Rao AK, Gibson CM, Petersen JL, Mehran R, Manoukian SV, Charnigo R, Lee KL, Moscucci M, Harrington RA; Academic Bleeding Consensus Multidisciplinary Working Group. Standardized reporting of bleeding complications for clinical investigations in acute coronary syndromes: a proposal from the academic bleeding consensus (ABC) multidisciplinary working group. American Heart Journal (2009) 158:881-886.
Petersen JL, Yow E, AlJaroudi W, Shaw LK, Goyal A, McGuire DK, Peterson ED, Harrington RA. Metabolic syndrome is not associated with increased mortality or cardiovascular risk in non-diabetic patients with a new diagnosis of coronary artery disease. Circulation: Cardiovascular Quality and Outcomes (2010) 3:165-172.
Petersen JL, Baron JD, Hammill BG, Cziraky MJ, Anstrom KJ, Wahl PM, Eisenstein EJ, Krucoff MW, Califf RM, Schulman KA, Curtis LH. Clopidogrel use and clinical events after drug-eluting stent implantation: Findings from the HealthCore integrated research database. American Heart Journal (2010) 159:462-470.
Leon MB, Smith CR, Mack M, Miller DC, Moses JW, Svensson LG, Tuzcu EM, Webb JG, Fontana GP, Makkar RR, Brown DL, Block PC, Guyton RA, Pichard AD, Bavaria JE, Herrmann HC, Douglas PS, Petersen JL, Akin JJ, Anderson WN, Wang D, Pockock S. Transcatheter aortic-valve implantation for aortic stenosis in patients who cannot undergo surgery. New England Journal of Medicine (2010) 363:1597-1607.
Becker RC, Mahaffey KW, Yang H, Marian AJ, Furman MI, Michael Lincoff A, Hazen SL, Petersen JL, Reist CJ, Kleiman NS; SYNERGY Investigators. Heparin-associated anti-Xa activity and platelet-derived prothrombotic and proinflammatory biomarkers in moderate to high-risk patients with acute coronary syndrome. Journal of Thrombosis and Thrombolysis.(2011) 31:146-53.
Cutlip DE, Nakazawa G, Krucoff MW, Vorpahl M, Mehran R, Finn AV, Vranckx P, Kimmelstiel C, Berger C, Petersen JL, Palabrica T, Virmani R. Autopsy validation study of the academic research consortium stent thrombosis definition. JACC Cardiovascular Intervention (2011) 5:554-559.
Leon MB, Piazza N, Nikolsky E, Blackstone EH, Cutlip DE, Kappetein AP, Krucoff MW, Mack M, Mehran R, Miller C, Morel M, Petersen J, Popma JJ, Takkenberg JJM, Vahanian A, van Es G, Vranckx P, Webb JG, Windecker S, and Serruys PW. Standardized endpoint definitions for
transcatheter aortic valve implantation clinical trials: a consensus report from the Valve Academic Research Consortium. European Heart Journal (2011) 32:205-217.
Califf RM, Petersen JL, Hasselblad V, Mahaffey KW, Ferguson JJ. A perspective on trials comparing enoxaparin and unfractionated heparin in the treatment of non–ST-elevation acute coronary syndromes. American Heart Journal (2005) 149: S91-S99.

Petersen JL, Harrington RA. Revascularization of coronary atherosclerosis in patients with diabetes mellitus – there's more to it than meets the image intensifier. American Heart Journal (2005) 149:190-193.

Clinical Trials Experience
Steering Committee
IMPROVE IT, Schering-Plough Merck Joint Venture, 2004-present
COSTAR II, Duke Clinical Research Institute, 2005-2007
Coordinating Center
SYNERGY, Duke Clinical Research Institute, Operations Committee, 2002-2004
DELTA-MI, Duke Clinical Research Institute, Operations Committee, 2003-2006
IMPROVE IT, Duke Clinical Research Institute, Steering Committee, 2005-present
COSTAR II, Duke Clinical Research Institute, Operations PI, 2006-2007
COSTAR Japan, Duke Clinical Research Institute, Operations PI, 2007
Clinical Events Committee
VISION, Duke Clinical Research Institute, 2002-2003, Committee Member
PROSPECT, Duke Clinical Research Institute, 2003-2004, Committee Member
PREVENT IV, Duke Clinical Research Institute, 2003-2004, Committee Member
JUPITER, Duke Clinical Research Institute, 2005- 2008, Committee Member
GENERATIONS, Duke Clinical Research Institute, 2005-present, Committee Member
EARLY ACS, Duke Clinical Research Institute, 2006 – 2008, Committee Member
SPIRIT III, Duke Clinical Research Institute, 2006 – 2012, Committee Member
ACROSS-Cypher, Duke Clinical Research Institute 2006-2011, Committee Chair
PARACHUTE, Duke Clinical Research Institute, 2007, Committee Member
CHAMPION, Duke Clinical Research Institute, 2007- 2009, Committee Member
ENDEAVOR Japan, Duke Clinical Research Institute, 2007, Committee Member
SPIRIT Japan, Duke Clinical Research Institute, 2007 – 2012, Committee Member
PARTNER, Duke Clinical Research Institute, 2007 – present, Committee Chair
CROSS, Duke Clinical Research Institute, 2010 – 2012 Committee Chair

Offices
Swedish Heart & Vascular Clinic/Ballard
1801 N.W. Market St., Suite 207
Seattle
,
WA
98107
Phone:
206-781-6200
Map & Directions
---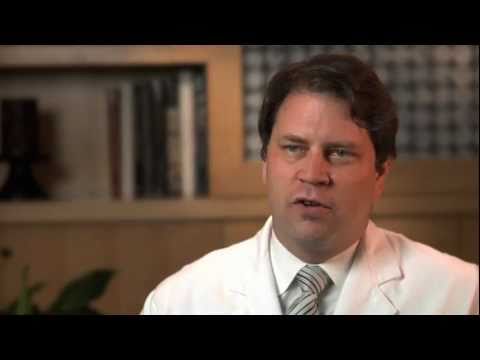 Watch Video
Play
Affiliations
This provider is affiliated with: