John S. Mullen, M.D.
John S. Mullen, M.D.
Specialty
Infertility, Robotic Surgery, Urology, Surgery
Clinical Interests / Special Procedures Performed
Abdominal Surgery, Bladder Cancer, Bladder Procedures (Robotic), Bladder Tumors, Bloodless Surgery, Brachytherapy Seed Implant, Cancer Screening, Cancer Surgery, Congenital Kidney Diseases, Contraception, da Vinci (Robot-Assisted Surgery), Endocrine Surgery, Endoscopic Surgery, Endoscopy, Endourology, Genitourinary Cancers, Genitourinary Pathology, Hormonal Problems/Imbalances, Kidney Biopsy, Kidney Cancer, Kidney Repair, Kidney Stents, Kidney Stones (Lithotripsy), Laparoscopic Surgery, Laparoscopy, Laser Surgery, Microwave/Ultrasd. CA treatmnt, Minimally Invasive Procedures, Minimally Invasive Surgery, Nephrolithinsis, Oncologic Surgery, Oncology, Pelvic Surgery, Penile and Testicular Anomaly Repair, Permanent Seed Implants, Prostate Cancer, Prostate Disease/Ultrasound, Prostate Surgery, Prostate/BPH Treatment, Prostatectomy (Robotic), Prostatic Obstruction, Pyeloplasty, Reconstruction, Reconstructive Surgery, Renal Cell Cancer, Renal stones, Sarcoma, Seed Implantation - Prostate, Shock Wave Therapy, Stenting, Stone Disease, Surgery, Swedish Cancer Institute, Testicle Cancer, Transurethral Microwave Thermo, Ultrasound, Ultrasound-Guided Biopsy, Ureteral, Bladder and Urethral Repairs, Urinary Stone Disease, Urologic Laparoscopic Surgery, Urologic Oncology, Urology, Vasectomy, Vasectomy - No scalpel, Vasectomy Reversals
Accepting Children: No
Accepting New Patients: Yes
Accepting Medicare: Yes
Accepting Medicaid/DSHS: Unknown
Payment Methods Accepted:
Medicare, Bill Insurance, VISA, Master Card, Cash, Check, Payment Plan, Money Order
Insurance Accepted:
Contact this office for accepted insurance plans.
Philosophy of Care
I seek to establish an open physician-patient partnership to help guide the concerned patient to make an informed decision regarding his or her care. I maintain expertise in a broad range of urological specialties involving rare benign and malignant diseases of the kidney, ureter, bladder, prostate and urethra. I practice robotic, bloodless, minimally invasive, laser and laparoscopic techniques whenever appropriate.
Personal Interests
I'm happy to have settled back home in the Seattle area with my family. As a former backcountry ranger, I continue to enjoy our unique outdoor opportunities as a volunteer ski patroller, kitesurfer and occasional mountaineer.
Medical School
University of Washington
Residency
Harvard Medical School
Fellowship(s)
Harvard Medical School
Board Certifications
American Board of Urology
Professional Associations:
AUA
Offices
Minor & James Urology - Issaquah
751 N.E. Blakely Dr
4th Floor
Issaquah
,
WA
98029
Phone:
206-215-2580
Monday 1-5 Tuesday 8-12 Friday 8-12
Map & Directions
Minor & James Urology - Redmond
18100 NE Union Hill Rd.
Redmond
,
WA
98052
Phone:
206-215-2580
Wednesdays 1-5
Map & Directions
---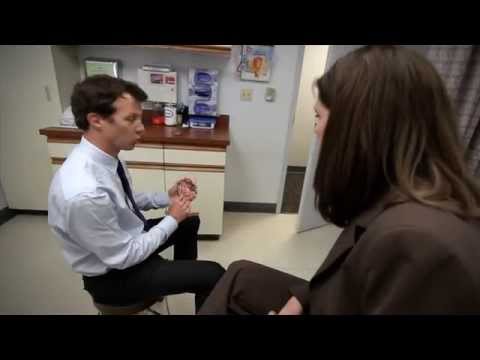 Watch Video
Play
Affiliations
This provider is affiliated with: