John S. Mullen, M.D.
John S. Mullen, M.D.
Specialty
Infertility, Robotic Surgery, Urology, Surgery
Clinical Interests / Special Procedures Performed
Abdominal Surgery, Bladder Cancer, Bladder Procedures (Robotic), Bladder Tumors, Bloodless Surgery, Brachytherapy Seed Implant, Cancer Screening, Cancer Surgery, Congenital Kidney Diseases, Contraception, da Vinci (Robot-Assisted Surgery), Endocrine Surgery, Endoscopic Surgery, Endoscopy, Endourology, Genitourinary Cancers, Genitourinary Pathology, Hormonal Problems/Imbalances, Kidney Biopsy, Kidney Cancer, Kidney Repair, Kidney Stents, Kidney Stones (Lithotripsy), Laparoscopic Surgery, Laparoscopy, Laser Surgery, Microwave/Ultrasd. CA treatmnt, Minimally Invasive Procedures, Minimally Invasive Surgery, Nephrolithinsis, Oncologic Surgery, Oncology, Pelvic Surgery, Penile and Testicular Anomaly Repair, Permanent Seed Implants, Prostate Cancer, Prostate Disease/Ultrasound, Prostate Surgery, Prostate/BPH Treatment, Prostatectomy (Robotic), Prostatic Obstruction, Pyeloplasty, Reconstruction, Reconstructive Surgery, Renal Cell Cancer, Renal stones, Sarcoma, Seed Implantation - Prostate, Shock Wave Therapy, Stenting, Stone Disease, Surgery, Swedish Cancer Institute, Testicle Cancer, Transurethral Microwave Thermo, Ultrasound, Ultrasound-Guided Biopsy, Ureteral, Bladder and Urethral Repairs, Urinary Stone Disease, Urologic Laparoscopic Surgery, Urologic Oncology, Urology, Vasectomy, Vasectomy - No scalpel, Vasectomy Reversals
Accepting Children: No
Accepting New Patients: Yes
Accepting Medicare: Yes
Accepting Medicaid/DSHS: Unknown
Payment Methods Accepted:
Medicare, Bill Insurance, VISA, Master Card, Cash, Check, Payment Plan, Money Order
Insurance Accepted:
AARP (American Assoc Retired Persons), Affordable Health Care, Aetna Managed Care Plan, Aetna Standard, Aetna indemnity, Aetna Preferred, Aetna Point of Service, CAPP Care, Carpenter's Trust, Cigna, Cigna PPO, CNA Insurance Co., Connecticut General, Equicor, Equitable Standard, First Health, First Choice (CIGNA), General American, Great West Life (One Health Plan of WA), John Alden, John Hancock, Kitsap County Medical, Labor & Industries, MassMutual, Medicare Participating, Medicare, Medicare with Supplement, Medicare with Assignment, Metropolitan Life, Mutual of Omaha, Northwest Administrators, Northwest National Life, Other Commercial Insurance, Pacific Mutual, Pacificare Point of Service, Pacificare of Washington, Prudent Buyer/Blue Cross, Private Healthcare Systems, Principal Mutual, Prucare, Prudential, Other Private Insurance, Private Insurance, Retail Clerks, Railroad Medicare, Secure Horizons, Teamsters, Travelers, United Administrators, Uniform Medical Plan (WA St Health), United HealthCare, United of Omaha, Welfare & Pension Admin., Zenith Administrators, Aetna (All Product Lines), Champus/Tricare (Health Net Federal Services), One Health Plan of WA, Premera Blue Cross (All Product Lines), Regence Blue Shield (All Product Lines), Cigna (First Choice), First Choice/Boeing, First Choice/Costco, First Choice Preferred/Triple Option, Premera Blue Cross/Health Plus, Premera Blue Cross Federal, Regence Care (HMO), Regence Preferred, Regence Standard Indemnity, Regence Selections, Regence Traditional - Boeing, United Healthcare Preferred, United Healthcare Standard, Aetna Federal, Aetna/US Healthcare Pt. of Svc., Guardian, Health Net, Aetna Basic Health Plan, Aetna/US Healthcare Mgd. Choice, Aetna Preferred Prov. Org., New York Life, Premera Blue Cross - Microsoft, Pacific Care/Secure Horizons, Regence Federal Employees, Aetna/US Healthcare Standard, First Choice Preferred, Uninsured - will pay cash, Mail Handlers
Philosophy of Care
I seek to establish an open physician-patient partnership to help guide the concerned patient to make an informed decision regarding his or her care. I maintain expertise in a broad range of urological specialties involving rare benign and malignant diseases of the kidney, ureter, bladder, prostate and urethra. I practice robotic, bloodless, minimally invasive, laser and laparoscopic techniques whenever appropriate.
Personal Interests
I'm happy to have settled back home in the Seattle area with my family. As a former backcountry ranger, I continue to enjoy our unique outdoor opportunities as a volunteer ski patroller, kitesurfer and occasional mountaineer.
Medical School
University of Washington
Residency
Harvard Medical School
Fellowship(s)
Harvard Medical School
Board Certifications
American Board of Urology
Professional Associations:
AUA
Offices
Minor & James Urology - Issaquah
751 N.E. Blakely Dr
4th Floor
Issaquah
,
WA
98029
Phone:
206-215-2580
Monday 1-5 Tuesday 8-12 Friday 8-12
Map & Directions
Minor & James Urology - Redmond
18100 NE Union Hill Rd.
Redmond
,
WA
98052
Phone:
206-215-2580
Wednesdays 1-5
Map & Directions
---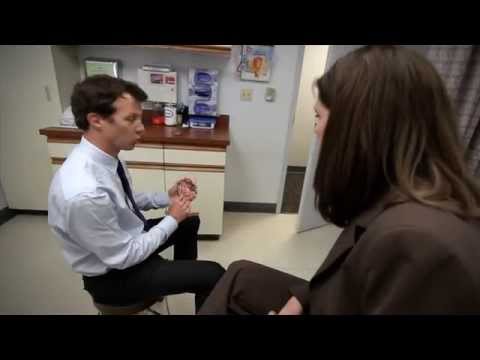 Watch Video
Play
Affiliations
This provider is affiliated with: