Jennifer A. Spence, M.D.
Jennifer A. Spence, M.D.
Specialty
Family Medicine w/Obstetrics, Pediatric Family Medicine, Primary Care
Clinical Interests / Special Procedures Performed
Abnormal Pap Smears, Abnormal Skin Growths/Benign, Acne, Adolescent Medicine, Adult Medicine, Allergy, Anxiety, Asthma, Birth Control, Bursitis, Cancer Screening, Cholesterol Management, Cryotherapy, Depression, Dermatitis, Dermatology, Diabetes, Diabetes Complications/Mgmt., Dyslipidemia, Ear Infections, Eczema, Electrocardiography (EKG), Endometrial Bx & Aspiration, Evidence-Based Health Care, Family Centered Birthing, Family Planning, Family Practice, Fevers, Food Allergies, Gay and Lesbian Medicine, General Practice, Gynecology, Headaches, Health Maintenance, Health Promotion, High Blood Pressure, Hypercholesterolemia, Infant Care, Irregular Periods, Irritable Bowel Syndrome, IUD Insertion, Lactation, Low-Risk Childbirth, Maternal-Child Issues, Medication Management, Menstrual Disorders, Migraines, Mole Removal, Musculoskeletal Injuries, Natural Family Planning, Newborn Care, Obstetrics, Office Surgery & Procedures, Pediatric Allergy, Pediatric Care, Pediatric Exams, Pediatric GYN, Plantars Warts, Post-Menopause, Pre-Menstrual Syndrome, Primary Care, Sexually Transmitted Diseases, Smoking Cessation, Spirometry, Sprains, Strep/Rapid Strep, Stress and Anxiety, Teen Pregnancy, Well Child Care, Women's Health, Wound Care
Accepting Children: No
Accepting New Patients: No
Accepting Medicare: Yes
Accepting Medicaid/DSHS: Yes
Payment Methods Accepted:
Medicare, Medicaid/DSHS, Bill Insurance, VISA, Master Card, Cash, Check, Payment Plan, American Express
Insurance Accepted:
Cigna, Medicare, Call office, Other Private Insurance, Private Insurance, Molina, United HealthCare, Aetna (All Product Lines), Premera Blue Cross (All Product Lines), Regence Blue Shield (All Product Lines), First Choice Health Network, Great West, Tricare
Additional Information:
Dr. Spence is accepting obstetric patients, newborns and children only.
Philosophy of Care
I like to partner with my patients to help them make decisions about their health care. By using current research that applies to the situation my patients can have the best information to make those decisions. Our office offers multiple options for alternative medicine providers who work as a team with me to provide my patients the best comprehensive care.
Medical School
University of Louisville
Residency
Swedish Family Medicine
Board Certifications
American Board of Family Medicine - 2004
Additional Information:
Dr. Spence is accepting obstetric patients, newborns and children only.
Offices
Swedish Issaquah Primary Care
751 N.E. Blakely Dr. 5th Floor
Issaquah
,
WA
98029
Phone:
425-313-7159
Fax:
425-394-0757
Map & Directions
---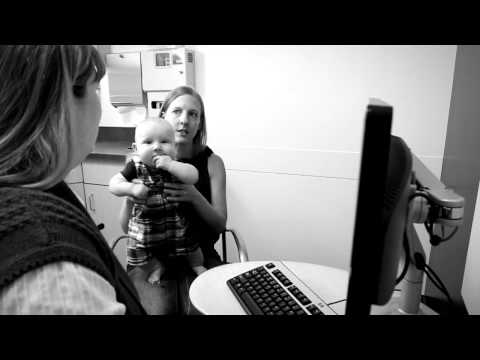 Watch Video
Play
Affiliations
This provider is affiliated with: