Dennis J. Kvidera, M.D.
Dennis J. Kvidera, M.D.
Specialty
Orthopedic Surgery, Sports Medicine
Clinical Interests / Special Procedures Performed
Arthritis, Blood Management Techniques, Carpal Tunnel/Peripheral Nerve, Hand Surgery, Hip Surgery/Joint Replacement, Knee Surgery/Joint Replacement, Musculoskeletal, Orthopedics/Pediatrics, Orthopedics-Adult, Osteoporosis, Shoulder Surgery (Joint Replacement), Sports Medicine
Accepting Children: Yes
Accepting New Patients: Yes
Accepting Medicare: Yes
Accepting Medicaid/DSHS: Yes
Payment Methods Accepted:
Medicare, Medicaid/DSHS, Bill Insurance, VISA, Master Card, Cash, Check, Payment Plan
Insurance Accepted:
Contact this office for accepted insurance plans.
Additional Information:
• King County Medical Society • Washington State Medical Association • Washington State Orthopedic Association • Western Orthopedic Association • American Academy of Orthopedic Surgeons • American Board of Orthopedic Surgeons • Chairman, Washington State Medical Association Medicare Liaison Committee 1993 ~ 1998
Philosophy of Care
My goal as an orthopedic surgeon is to evaluate the whole individual - to ascertain how his/her orthopedic concerns affect their everyday activities. Through communication and examination, understanding, compassion and careful evaluation, I strive to provide the best treatment for the patient.
Personal Interests
In my spare time I enjoy playing golf, running, yard work and traveling. My two children are now in college which leaves more time to share these activities with my beautiful wife.
Medical School
University of Iowa, IA
Residency
University of Washington, WA
Fellowship(s)
St. Gallen, Switzerland
Board Certifications
• American Board of Orthopedic Surgery, Orthopedic Surgeon • State of Washington Medical License
Professional Associations:
King County Medical Society; Washington State Medical Association; Washington State Orthopedic Association; Western Orthopedic Association; American Academy of Orthopedic Surgeons; American Board of Orthopedic Surgeons
Additional Information:
• King County Medical Society • Washington State Medical Association • Washington State Orthopedic Association • Western Orthopedic Association • American Academy of Orthopedic Surgeons • American Board of Orthopedic Surgeons • Chairman, Washington State Medical Association Medicare Liaison Committee 1993 ~ 1998
Offices
Minor & James Medical
First Hill Medical Building
515 Minor Ave., Suite 240
Seattle, WA 98104
Phone: 206-386-9668
Fax: 206-386-9544

Monday

8:00 AM to 12:00 PM

Tuesday

1:30 PM to 4:30 PM

Wednesday

8:00 AM to 12:00 PM


Thursday

1:00 PM to 4:30 PM

Friday

8:00 AM to 4:30 PM
Map & Directions
Swedish West Seattle Primary Care
3400 California Ave., Suite 300
Seattle, WA 98116
Phone: 206-386-9668

Tuesday

8:30 AM to 12:00 PM
Map & Directions
---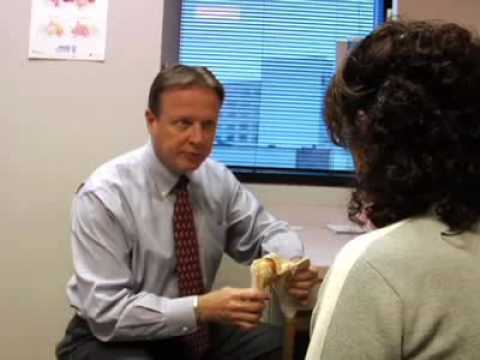 Watch Video
Play
Affiliations
This provider is affiliated with: