Darius Zoroufy, M.D.
Darius Zoroufy, M.D.
Clinical Interests / Special Procedures Performed
Cardiac Risk Evaluation
Accepting Children: No
Accepting New Patients: Yes
Accepting Medicare: Yes
Accepting Medicaid/DSHS: Yes
Payment Methods Accepted:
Medicare, Bill Insurance, VISA, Master Card, Cash, Check
Insurance Accepted:
Most insurances accepted
Additional Information:
HIS CLINICAL INTERESTS:
Obstructive sleep apnea
Sleep disordered breathing in patients with complex medical conditions
Sleep disorders in patients with cognitively complex occupations
Sleep disorders in overweight/obese patients
Circadian rhythm sleep disorders
Narcolepsy
Restless legs syndrome and sleep-related movement disorders
Philosophy of Care
My care philosophy is to use a cooperative and compassionate approach to improve the quality of sleep and contribute to overall health. I work hard to understand teh patient's symptoms and concerns in order to provide meaningful and understandable advice and clinical care. By using a wide array of diagnostic tools such as home testing and overnight sleep studies, the most advanced positive airway pressure therapy options, and a network of the best consultant resources, patients can achieve restful sleep and improved health.
Personal Interests
I enjoy spending time with my family, playing music, spending time outdoors, running and reading.
Medical School
Hahnemann University, Philadelphia, PA
Residency
University of Wisconsin in Madison
Fellowship(s)
University of Wisconsin Clinical Sleep Medicine Program
Board Certifications
Sleep Medicine, Internal Medicine
Professional Associations:
American Academy of Sleep Medicine
Additional Information:
HIS CLINICAL INTERESTS:
Obstructive sleep apnea
Sleep disordered breathing in patients with complex medical conditions
Sleep disorders in patients with cognitively complex occupations
Sleep disorders in overweight/obese patients
Circadian rhythm sleep disorders
Narcolepsy
Restless legs syndrome and sleep-related movement disorders
---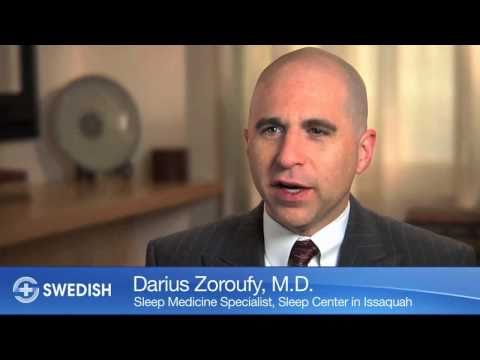 Watch Video
Play
Affiliations
This provider is affiliated with: