Courtney Canavera, M.D.
Courtney Canavera, M.D.
Specialty
Family Medicine, Primary Care
Clinical Interests / Special Procedures Performed
Abnormal Pap Smears, Abnormal Skin Growths/Benign, Abnormal Uterine Bleeding, Acne, Adolescent Gynecology, Adolescent Medicine, Adult Medicine, Allergy, Arthritis, Asthma, Birth Control, Breast Disorders, Breast Feeding, Cancer Screening, Cardiac Risk Evaluation, Cardiac Risk Management, Cervix Dysplasia, Cholesterol Management, Chronic Disease Management, Colon Cancer Prevention, Colon Cancer Screening, Cryotherapy, Depression, Diabetes, Diabetes Complications/Mgmt., Diet/Weight Control, Disease Prevention, Ear Infections, Eczema, Endoscopic Ultrasound, Evidence-Based Health Care, Family Planning, Family Practice, Fevers, Gastro-Esophageal Reflux, Geriatrics, Headaches, Health Maintenance, Health Promotion, High Blood Pressure, High Cholesterol, Infant Care, Irregular Periods, Irritable Bowel Syndrome, IUD Insertion, Lactation, Maternal-Child Issues, Menorraghia, Men's Issues, Menstrual Disorders, Menstrual Disorders/Athletes, Migraines, Mood Disorders, Musculoskeletal Injuries, Natural Family Planning, Newborn Care, Obesity, Osteoporosis, Pelvic Exams, Plantars Warts, Post-Menopause, Postpartum Depression, Preventive Medicine, Primary Care, Procedural Medicine, Sexually Transmitted Diseases, Skin Biopsy, Sports Injuries, Sports Medicine, Strep/Rapid Strep, Thyroid Diseases, Urinary Tract Infections, Well Child Care, Women's Health, Women's Heart Disease, Wound Care
Accepting Children: Yes
Accepting New Patients: No
Accepting Medicare: Yes
Accepting Medicaid/DSHS: Yes
Insurance Accepted:
Contact this office for accepted insurance plans.
Philosophy of Care
I believe in partnering with my patients to achieve maximal health through a holistic approach. I feel patients should be active participants in their care, and I strive to use evidenced-based medicine to help them make the best decisions they can about their health. I also believe in appropriate use of medications in the management of disease, while not neglecting the importance of lifestyle, exercise and diet on one's overall health and well-being. I am particularly passionate about caring for kids, from birth through early adulthood, and helping parents navigate through the challenges and joys of raising healthy children.
Personal Interests
Spending time with my husband and my 2 girls; running, hiking, skiing, and being outdoors in the beautiful Pacific Northwest.
Medical School
University of Washington School of Medicine
Residency
Family Medicine Residency of Idaho
Fellowship(s)
Swedish Medical Center OB Fellowship
Board Certifications
Board Certified in Family Medicine
Professional Associations:
American Board of Family Medicine, American Academy of Family Practice, King County Medical Society
---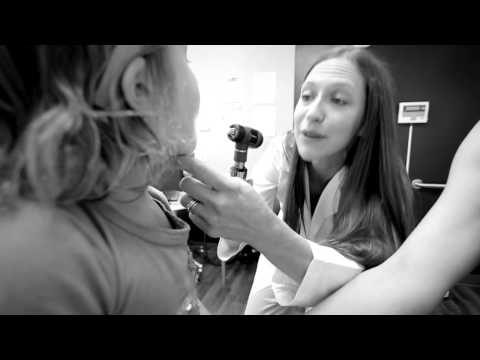 Watch Video
Play
Affiliations
This provider is affiliated with: