Carolyn A. Marquardt, M.D.
Carolyn A. Marquardt, M.D.
Specialty
Physical Medicine & Rehabilitation
Clinical Interests / Special Procedures Performed
Acute Pain Management, Back/Spine Injuries, Carpal Tunnel/Peripheral Nerve, Cervical Spine Problems/Proc., Cervical/Lumbar Degen. Disorders, Diagnostic Pain Management, Disc Problems, Electrodiagnostic Medicine, Electromyography (EMG), Epidural Steroid Injection, Frozen Shoulder, Heel Pain, Interventional Pain Management, Knee Injuries, Limb Numbness, Limb Pain, Meniscal Tear, Musculoskeletal, Musculoskeletal Injuries, Neck Pain, Nerve Conduction Studies (NCV), Rotator Cuff, Sciatica, Shoulder Injuries, Sports Injuries, Sports Medicine
Accepting Children: Yes
Accepting New Patients: Yes
Accepting Medicare: Yes
Accepting Medicaid/DSHS: Yes
Payment Methods Accepted:
Accept all major insurances and credit cards.
Insurance Accepted:
Yes
Additional Information:
UPDATE:

Dr. Marquardt is now seeing patients at Swedish Ballard Campus, please contact the clinic for appointment.


Dr. Marquardt was recognized in Seattle Metroplitan magazine's annual Top Doctors and Nurse Practitioners feature. (2012, 2014)
Philosophy of Care
Dr. Marquardt provides complete non-operative care of spine, musculoskeletal and sports injuries. Her approach is holistic and she emphasizes open communication. She also focuses on tailoring treatments in order to establish a plan of care that meets each patient's distinct needs. She coordinates and works with many types of healthcare and allied healthcare professionals to help patients achieve optimal physical function and improve their quality of life.
Personal Interests
Dr. Marquardt loves outdoor activities such as hiking, climbing, mountain biking and snow sports. She also loves to travel and experience different cultures, food and historical sites.
Medical School
University of Michigan, Ann Arbor, MI
Residency
Physical Medicine and Rehabilitation, University of Washington School of Medicine
Fellowship(s)
Spine, Sports and Occupational Rehabilitation/Interventional Pain Management, University of Michican Medical Center
Board Certifications
Physical Medicine and Rehabilitation, Electrodiagnostic Medicine, Sports Medicine
Additional Information:
UPDATE:

Dr. Marquardt is now seeing patients at Swedish Ballard Campus, please contact the clinic for appointment.


Dr. Marquardt was recognized in Seattle Metroplitan magazine's annual Top Doctors and Nurse Practitioners feature. (2012, 2014)
---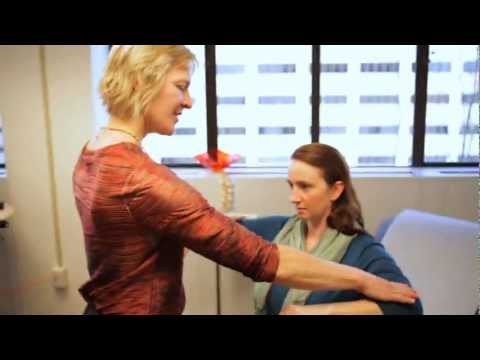 Watch Video
Play
Affiliations
This provider is affiliated with: