Jonah Essers, M.D., M.P.H.
Jonah Essers, M.D., M.P.H.
Specialty
Pediatric Gastroenterology
Clinical Interests / Special Procedures Performed
Inflammatory Bowel Disease
Accepting Children: Yes
Accepting New Patients: Yes
Accepting Medicare: Yes
Accepting Medicaid/DSHS: Yes
Insurance Accepted:
Contact this office for accepted insurance plans.
Additional Information:
Clinical Areas of Expertise Include:
Abdominal Pain
Constipation
Encopresis
Eosinophilic Esophagitis
Celiac Disease
Gastroesophageal Reflux (GERD)
Hirschprung's Disease
Failure to thrive and malnutrition
Gastrostomy Tube Care
Crohns Disease
Ulcerative Colitis
Indeterminate Colitis
Pouchitis
Liver Diseases
Jaundice
Pancreatitis
Gall Stones
Peptic Ulcers and Duodenal Ulcers
Philosophy of Care
There is always time during the visit to make sure both parents and child understand the plan of care and have had their questions answered.
Personal Interests
Guitar, cooking, outdoor activities
Medical School
Columbia University College of Physicians and Surgeons
Residency
George Washington University Children's National Medical Center
Fellowship(s)
Harvard University, Children's Hospital Boston
Board Certifications
Board Certified in Pediatrics and Pediatric Gastroenterology
Languages:
Hebrew
Professional Associations:
NASPGHAN, CCFA
Awards:
Resident Teaching Award, Children's National Medical Center, 2004
Additional Information:
Clinical Areas of Expertise Include:
Abdominal Pain
Constipation
Encopresis
Eosinophilic Esophagitis
Celiac Disease
Gastroesophageal Reflux (GERD)
Hirschprung's Disease
Failure to thrive and malnutrition
Gastrostomy Tube Care
Crohns Disease
Ulcerative Colitis
Indeterminate Colitis
Pouchitis
Liver Diseases
Jaundice
Pancreatitis
Gall Stones
Peptic Ulcers and Duodenal Ulcers
---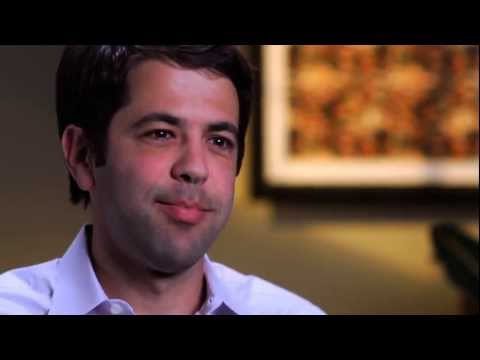 Watch Video
Play
Affiliations
This provider is affiliated with: